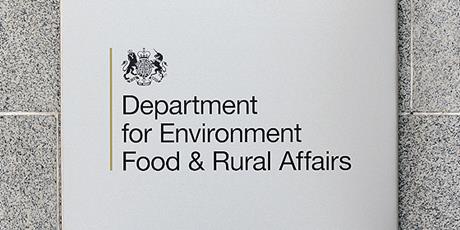 Latest News by DEFRA
ve from 11pm on 12 April, and you must follow the processes depending on the business you conduct. Full imports and exports guidance is available on GOV.UK but the key updates you need to be aware of are summarised below.

Imports from third (non-EU) countries
There are no changes to the guidance we have provided for non-EU imports. These imports will still need to be notified through IPAFFS, our UK import notification system.
Imports from EU countries
In order to minimise disruption, the UK has been granted continued access TRACES, the EU's import notification system. This access is for some EU imports only. The commodities this affects include live animals, germinal products, certain animal products and animal by-products imported to the UK from the EU. We will have access to the same or equivalent information on TRACES for these consignments that we do now.
We will retain access to TRACES until later this year. This means that you should continue with the current processes for notifying authorities and raising the required certification on TRACES including:
UK importer completing the import notification form, IV66, and sending to APHA (other notification processes exist for imports overseen by DAERA (NI imports) and Fish Health Inspectorate)
EU exporter or appointed EU OV completing any required documentation on TRACES (e.g. ITAHC or DOCOM).

The consignment can travel to the UK without border inspection.
Exports
The UK's listed status application has been agreed by EU Member States after it met the animal health and biosecurity assurances required for a third country to export live animals and animal products.
There are no changes to the guidance for exporters. To export animals and animal products to the EU your consignment will need to:
Apply for your EHC using the form finder
Have your Export Health Certificate (EHC) signed by an authorised signatory following an inspection of your consignment. Find an authorised signatory here
Send your consignment with the original EHC, and email a copy to your EU importer or import agent to enable them to pre-notify the EU Border Inspection Post (BIP)
Check your trade route goes to an EU BIP which is appropriate for your consignment.